We are recruiting event day volunteers.
Help us sell pins at various VRC Flemington events throughout the Melbourne Cup Carnival.
Events
Turnball Stakes Day
Penfolds Derby Day
Melbourne Cup
Kennedy Oaks Day Lunch at Crown
Kennedy Oaks Day
TAB Champion Stakes Day
Note: Volunteers must be 18 years or over and able to apply for a Volunteer Working with Children Check.
Fill in the form below to express your interest as an event day volunteer for 2023.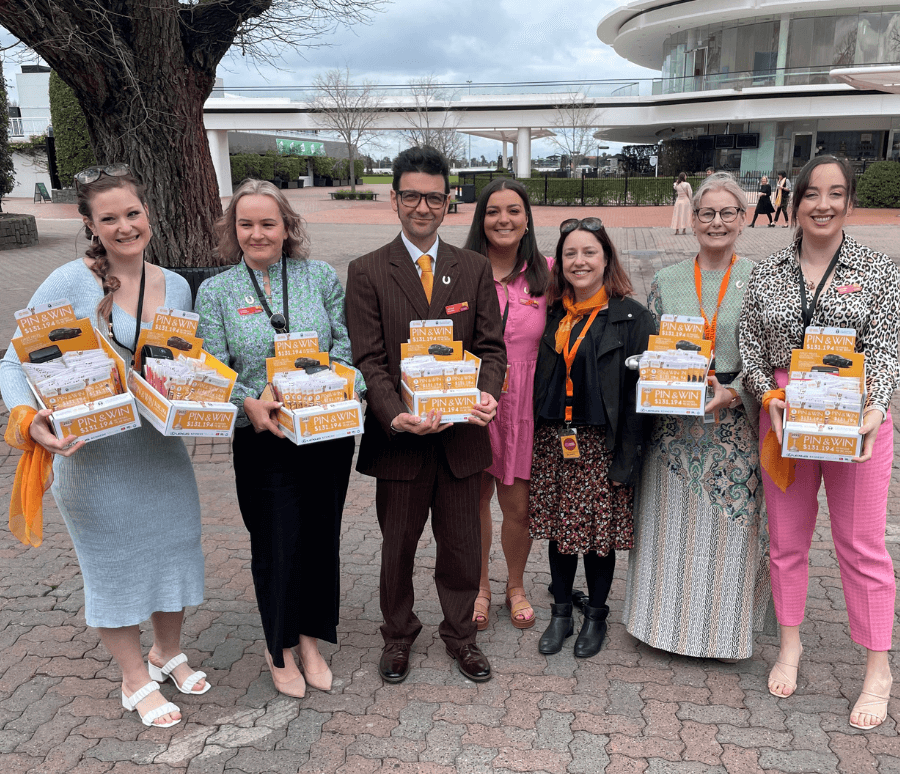 About the role
We are recruiting event day volunteers to help sell pins at various VRC Flemington events throughout the Melbourne Cup Carnival.
By donating your time and energy you'll be helping us support children, young people and their families as they recover from the trauma of abuse and family violence.
There are a number of event days we are recruiting volunteers for and so we'd love your help on days you can help out. Ideally, volunteers will be available for the entire duration of the event day/s selected, however, shorter shifts are available if a full day is not possible. We need as much help as possible to make this a success! The sign up process is easy and there are minimal time commitments ahead of the volunteering day.
Why volunteer?
Whilst helping to support our important work with children and young people you will also:
– Enjoy acting on your values
– Make new friendships and create professional networks
– Be provided with catering throughout the day
– Be welcome to stay and enjoy the rest of the day at Flemington at the end of your shift
– Enjoy better physical and mental health as studies show volunteering makes us healthier and happier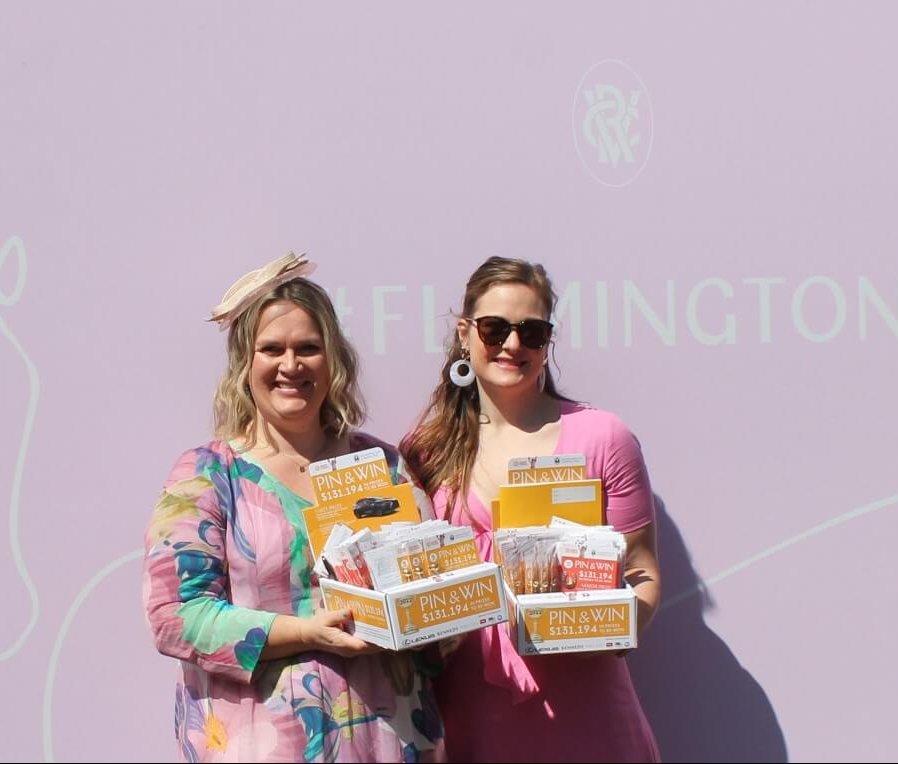 The official Pin & Win campaign will commence in early September 2023, with pins available at Flemington and a range of retail outlets.
We will be collating volunteer applications until October 2023.
Successful applicants will be contacted within two weeks of applying with instructions on next steps and commitments.
Contact us with any questions about our Volunteer program.
About the Victoria Racing Club
Pin & Win initiative
The Pin & Win initiative is Victoria Racing Club's (VRC) major annual fundraising program, an initiative established in 1995 to give charities the platform to raise funds through the sale of Lexus Melbourne Cup souvenir pins.