Our Safeguarding Children Program
Safeguarding up to a million children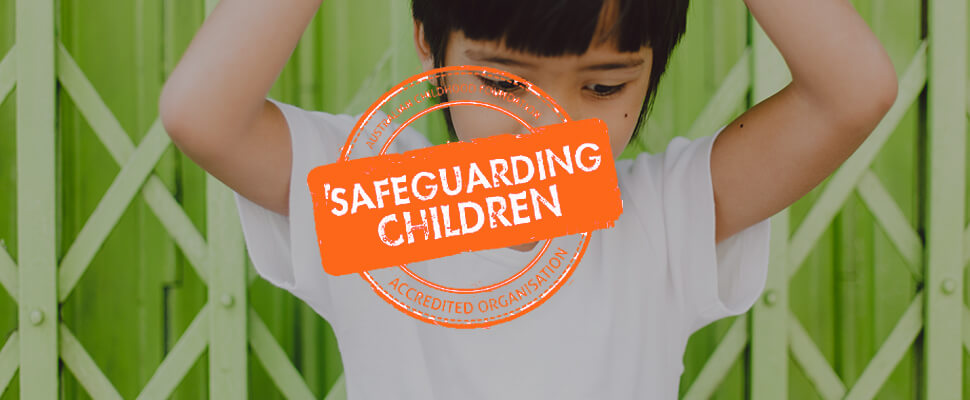 Child-centred organisations exist because of a desire to provide children and young people with opportunities and experiences that enhance childhood and shape their development and growth. They have a huge responsibility to keep those children and young people safe, nurture their wellbeing and when they do it well, the impacts for children and young people are incredibly positive and meaningful.
The Royal Commission into Institutional Responses to Child Sexual Abuse has illustrated that the impact of not keeping children safe is profound, not only on childhood, but also into adulthood. When trust is broken by those charged with the care and protection of children and young people, the outcome is devastating for individuals, families and the community. If there is any hope to be gained from the pain, loss and betrayal of so many children and young people, it is that we now have the knowledge, the capacity, and the will to ensure what happened before never happens again.
We know more, we understand more, and as a nation, we are embracing our responsibility more, to ensure the safety and protection of the children and young people in our care. As a community we are more ready to step up to the plate and do what needs to be done to encircle all children and young people in care and safety.
The Foundation is honoured to be working, through our Safeguarding Children program, with an inspirational group of organisations that want to build within their DNA a culture and a system that works to keep the children and young people in their care safe from harm and exploitation.
We're currently working with over 170 organisations across Australia and New Zealand. This includes recent engagements with entities such as the AFL, St Vincent de Paul Society (WA), Starlight Foundation, every YMCA movement in Australia and the Richmond Football Club.
Our informal estimate is that the program is now reaching and safeguarding more than 1 million children and young people
The accreditation process is unashamedly rigorous. It's intense and requires an organisation-wide commitment to cultural change. Through the hard work emerges an organisation with a clear sense of self, a strong internal culture and a robust policy framework that combine to prioritise and protect the safety of children and young people in their care.
As parents, grandparents, aunts and uncles when we drop our children to school, sporting, religious, social or learning-based activities, we need to trust they will be safe and well cared for. As a community, we need to know the loopholes that allow children and young people accessing health, education, community services, out-of-home care, justice or state and local government services to be harmed or exploited, have been closed.
It is heartening to see that so many organisations are deeply committed to ensuring their work with children and young people is just as it should be; hopeful, joyful and memorable in the very best of ways.
See what some organisations say about the importance of safeguarding the children in their care; click here.