IMPACT

Newsletter September 2020
Message from the CEO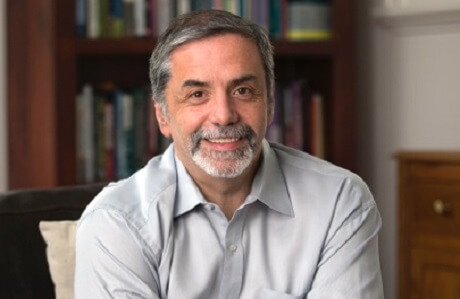 Dear Supporters,
COVID-19 has shaken the world of many children. I have been particularly worried about those children who are at home and still at risk of family violence. These children need the community's eyes on them to make sure they are safe. They need to be visible. COVID-19 has pushed them behind closed doors and made them more vulnerable.
That is one of the reasons we moved so quickly to providing our specialist trauma services securely using video calls. It has meant that we have been able to stay in contact with these children. We have been able to see for ourselves if their safety is being threatened. It has been so important.
COVID-19 saw us adapt the way we work with all the children and young people we support. For some, they have preferred connecting with us by text or on WhatsApp. After all, children know technology often much better than adults. I have heard some wonderful stories about different ways that our counsellors have been able to support children during this time. One of my favourites has been an ACF counsellor who used the Big Tree therapeutic dolls that we have developed specifically at the Foundation to host a tea party with a child across a screen. The little girl brought her dolls to the party and they created a whole story that involved the dolls learning to be friends even when they were far apart. This girl had been rejected by her parents at the age of three years old and she desperately wants to feel like she belongs to a family and peer group. This virtual tea party helped ensure she felt a sense of belonging even though we are all separated physically.
Being able to adapt has been the theme for 2020. It has underpinned our work. How can we stay connected to the hearts of our children? How can we help them to feel safe when there is so much uncertainty around them? How can we support them to make meaning of the trauma they have suffered in the context of the dangers that feel so present all around them?
I know that children need our re-assurance. They need us to be present for them. Our most vulnerable children need a sense that the adults in their life will know what to do and how to make magic and fun appear again.
This National Child Protection Week and we are asking for help to give voice to the issues faced by Australia's most vulnerable children by signing a petition. I will be sending you more information about this throughout the week.
Your support throughout the year has given me the confidence that our community will not let these children down. And for that I am really grateful.
I hope that you and all the children in your life have a safe start to the new year.
Joe Tucci
CEO