IMPACT

Newsletter Autumn 2019
Supporter Heroes: Bill Cadzow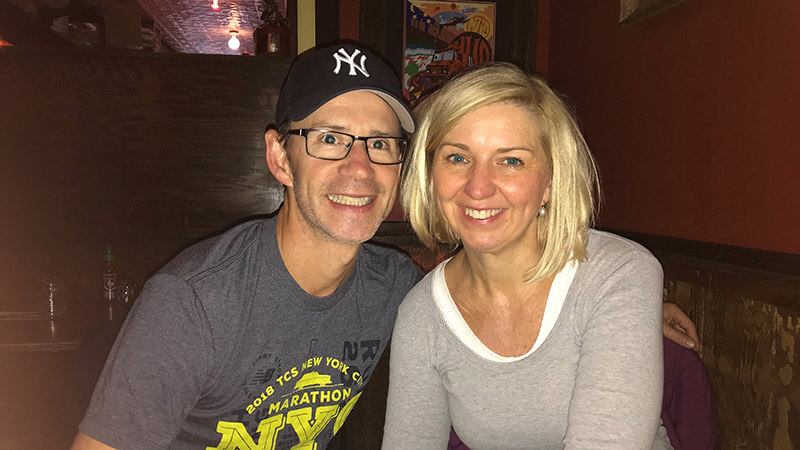 We're so grateful for our dedicated supporters and we love hearing what you've been up to. Bill Cadzow from Queensland came on to our radar last year when he chose to fundraise for the Foundation during his New York Marathon run.
Bill, tell us a little about yourself.
My wife Talia and I live in sunny Queensland with our five children – Emily (aged 20), Toby (19), Georgia (14), Jacob (11) and Isabelle (6), who keep us very busy! We enjoy travelling, spending time with family and friends, weekends away, sports and outdoor activities. Talia and I both work in human resources.
What motivated you to participate in the New York Marathon?
Our oldest daughter Emily is studying international business at QUT, and as part of her studies applied to do her third year of study at Fordham University in the Bronx. I mentioned that if she was accepted her Mum and I would come over to visit, and that I might do the New York Marathon while we were there. She got accepted, so I had to start training immediately!
Another reason was that I was about to hit the big 5-0. I wanted to prove that age is no barrier and show the kids that you can achieve anything if you really want it (and are prepared to work hard for it). I'd never run a marathon, so I thought it would be perfect – a physical and emotional challenge, and after all, if I would only do one marathon in my life – I might as well make it a good one!
How did you first hear about us?
I started to think of ways that I could make the experience more than just an amazing personal experience. I thought it would be good to raise some money to support a cause that was important to me. While I feel strongly about issues like the environment and health and wellbeing, I have always had a passion for children. We read about the Foundation online, and after a bit of research Talia and I knew this was the charity we wanted to support.
Why do you think it's particularly important to support the issues of child abuse and family violence?
Every child deserves a safe, warm and loving family free from abuse or violence. It greatly distresses me to think of any child being harmed emotionally or physically. I believe that if more people were aware of the levels of abuse and harm that Australian children are suffering, then more action would be taken.
What was your favourite thing about childhood?
I grew up in Roma, so the freedom of growing up in the bush was something I treasure and remember fondly – safe, active and fun. It was a small community but filled with so many great people who actively contributed to the strong community spirit. I am very fortunate to have always had a loving and supportive family.
Would you have a message for those considering a fundraising effort like yours?
They're big issues and not easily solved, but it's the small things we can all do that can make a big difference! As a community we need to work together to end abuse towards children.
Do you have a supporter story to share?
We'd love to hear from you. Please contact our Fundraising Manager, Janet Davis on 1300 381 581 or email jldavis@childhood.org.au   
From our donors
Why does this cause matter to you?
Because we should be growing our kids into confident secure adults, we have to guard them from the monsters in the world. It doesn't matter if they are your own or your
neighbours, children must be kept safe and looked after.
What would you like to pass on to future generations?
That they are valuable, circumstances don't make you, you do.
Amanda Webb – Regular Donor
Continue reading: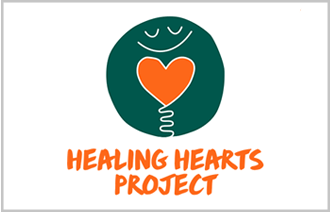 Corporate Heroes: The Body Shop