Dear Supporters,
What year 2020 turned out to be. It was very challenging for so many children and young people and the people who look after them. We had to change the way we provided counselling and put in place new strategies to keep children safe from ongoing abuse and family violence. With your help, we were able to keep supporting traumatised children and young people despite the challenges. I really can't thank you all enough.
This year, we are planning to provide services to more children and young people and their carers. Because we must. We are focused on tackling new problems that are emerging for children.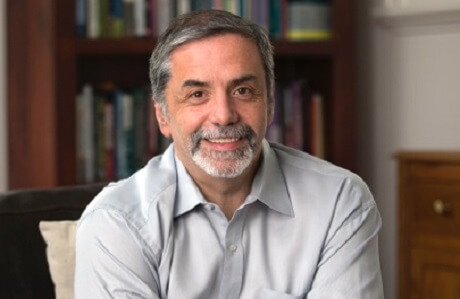 We have seen a fivefold increase in the number of children and young people who have suffered sexual abuse and exploitation through digital technology. They have been groomed, assaulted and had their violation broadcast around the world. These children have to live with the ongoing humiliation of this horrendous abuse.  Of course, the numbers of children who have been hurt as a result of family violence has only increased due to the pandemic and the isolation that came from it.
 
So, we will need your support in ways that we have never asked before.  We have to help children and young people heal from such trauma. The consequences of inaction will only amplify their pain and make it harder for them to recover. 
We have launched a new community fundraising platform on our website that allows you to choose how you can get involved and raise funds to support our work through your own network of friends and family.   
Our new Trek for Childhood campaign has some of our most adventurous supporters embark on a seven-day trek alongside our Patron, Rosie Batty. They will venture across the famous Overland Track in Tasmania all in the name of raising awareness and funds for children affected by abuse.   
You can show your support by organising your own community event to fundraise in support of Australian Childhood Foundation or donating to Trek for Childhood at: https://acftrekforchildhood2021.gofundraise.com.au/  
There is so much to do n 2021. We have to mobilise our whole community to make sure that children and young people are protected and receive the specialist support they desperately need. We have no choice but to do our best.  
I hope this year is kinder to all of you and thanks in for your commitment to making the lives of abused and violated children and young people a little more hopeful.  
Dr Joe Tucci,
CEO
---
If you would like to find out more about our new community fundraising tool please click here. If would like to contact Australian Childhood Foundation directly you can email or call us today.