IMPACT

Newsletter Autumn 2019
Advancements in Intensive Therapeutic Care Delivery

The Australian Childhood Foundation in partnership with Southern Cross University have been contracted by the NSW Government to run a resource centre to support providers of Intensive Therapeutic Care (ITC), called the Centre for Excellence in Therapeutic Care.
As part of the new partnership, we have been busy developing a new online Community Hub for use by therapeutic care agencies, which launched last month. The online hub includes a knowledge bank acting as a repository for information produced by the Centre, along with access to online training modules. It will also host a blog and news alerts showcasing the work of ITC agencies, and forums to allow staff to discuss their practice, projects and the outcomes of work with young people in the service system.
The Hub is available to ITC staff on mobile phone, tablets and of course computers, and the content offered will be in response to the needs and interests of staff across the region, as well as to current practice issues, new knowledge and key issues young people in Intensive Therapeutic Care face. The aim of the Community Hub is to remove common hurdles to achieving further learning and development in the sector, as well as aiding collaboration across agencies, ultimately ensuring the best quality response for children and young people in therapeutic care.
Continue reading: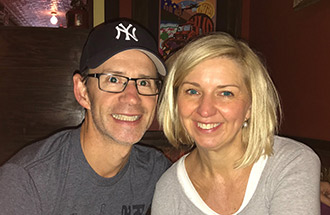 Supporter Heroes: Bill Cadzow