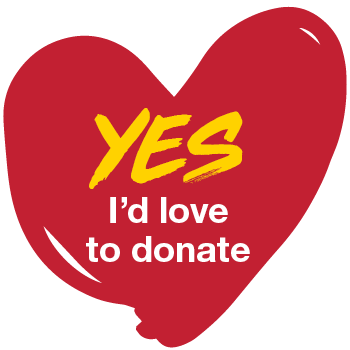 Helping children find love and safety at Christmas
Christmas is a time for families to join together; a time of joy and wonder for children. Yet sadly, there is an increase in reports of child abuse over the Christmas and New Year holiday period. Alcohol, financial stress and increased pressures during the festive season are just some of the contributing factors.
Children's voices are often ignored in homes where they are experiencing abuse, family violence and neglect. Their holiday experiences can be very different from those of their school mates and friends, and often their fear and anxiety are increased.
Some children and young people have been removed from their homes and placed with an out-of-home carer – a family relative or friend, foster carer – or into a residential care unit.
We think it is important for the voices of the children and young people we support to be heard; for them to share their experiences, so we'd like to introduce Laura, an eighteen-year-old young woman whose story needs to be told and heard.
Laura
Hi. My name is Laura and I have been in and out of foster care for over 11 years.
I can remember Christmases and the new year at home were a difficult time – worse than normal. When I used to wake up on Christmas Day I was often filled with fear and didn't want to get out of bed. I knew that the day could turn out to be pretty ugly.
But things have changed for me, and I'd like to share my story with you. I hope that by doing so, I can help other children receive the help and support they need to recover from the trauma of family violence and abuse.
I can still remember the day I was removed from home. It was awful; I was only seven years old. I felt so guilty; it was my fault I was being taken away, I shouldn't have said anything to the teacher. I was scared and didn't know what was going to happen.
Over the years I have had eight different homes with foster carers. Some of them were okay, some not so good. It just didn't feel right living with people I didn't know. They were strangers to me, and it was a scary time for me.
Sometimes the placements broke down because I was too frightened to let them into my life. Why would I want to do that, when the people who should have loved me and taken care of me didn't? If my mum and dad didn't love me why would anyone else? I thought I could look after myself and didn't need anyone. I pushed away many good people over the years because I had no reason to trust they truly cared about me and would keep me safe.
Suicide crossed my mind at age thirteen. It was a terrible time for me – lots of emotions like anger, loneliness and not feeling I had anyone who really loved me. I've always been a bit of a loner, and haven't found it easy to make friends, but I have got better over the last few years as I'm learning to trust people. I also have a wonderful counsellor, Ella from the Australian Childhood Foundation, plus other people that I can trust.
I have been with my last foster mum and dad, Alison and David, for 4 years. That's the longest time I have spent with a family. They have two children of their own, Ben and Sarah. It was lovely to have other children around and I got on really well with Sarah; she has become like a sister to me. They are probably the closest thing I have to a family.
When I moved in with Alison and David, it was difficult to begin with. But then I started seeing Ella from the Foundation. She was supporting me, Alison and David. Alison recently mentioned that the training and support she received helped her to support me better.
Over time, I learned how to manage my anger and fear of not being able to trust adults. Things changed for me and I couldn't have done it without the love and support of Alison, David and Ella. They were so patient, kind and supportive – even at the times when I was being horrible. They stuck by me.
I have a precious memory from my second Christmas with Alison and David. I was settling in and feeling a lot happier than ever before. I helped Alison make the Christmas cake, and we baked and iced Christmas cookies. A special moment together – lots of laughter and eating some of the icing sugar and sweets. I hope that when I have children I can do the same thing; it was fun, but more than that, I felt such a warm and wonderful sense of safety and belonging. I have learnt so much from my foster parents and Ella, and hope that I can be as loving and caring as they have been to me.
I am now moving out of my foster home. Things are better for me now. I still have moments of confusion, anger and frustration about what happened to me, but I'm sorting it out.
It hasn't been an easy journey, but it is my story. I am nervous, but also excited about what is coming up next for me. Alison, David and Ella opened their hearts to me and I will be eternally grateful for their love and support.
I would like to ask you if you could please support the Australian Childhood Foundation so that they can provide support to foster carers and counselling to children and young people like me.
Without their support my story may have been quite different.
Thank you,
Laura X
Please join Laura and share your precious memory of Christmas #mychristmasmemory