With a gift to the Foundation in your Will, you will be there as a trusted, loyal friend for vulnerable children. You'll help us continue to develop new and effective therapeutic techniques to help children realise that the abuse and violence they have endured was not their fault.
Research tells us that more than 60 per cent of children who have suffered abuse or neglect experienced much of that trauma before the age of two—before language. That trauma, locked away in a child's body and mind, is unable to be processed by traditional 'talking' therapy alone. How do you make sense of what happened to you when you were too young to protest?
How do you find peace when you can't find the words to process your anger, grief and sadness? Children don't forget what happened to them. They might not be able to consciously recall it, but those experiences of fear and violation are buried deep within them.
A gift to the Australian Childhood Foundation in your Will today will help us uncover and develop more innovative, effective and out-of-the-box sensory motor therapeutic techniques that help children come to terms with their trauma, preventing a myriad of social consequences and giving children the chance to feel as worthy and deserving as they are.
You can help children heal
How to leave a gift in your will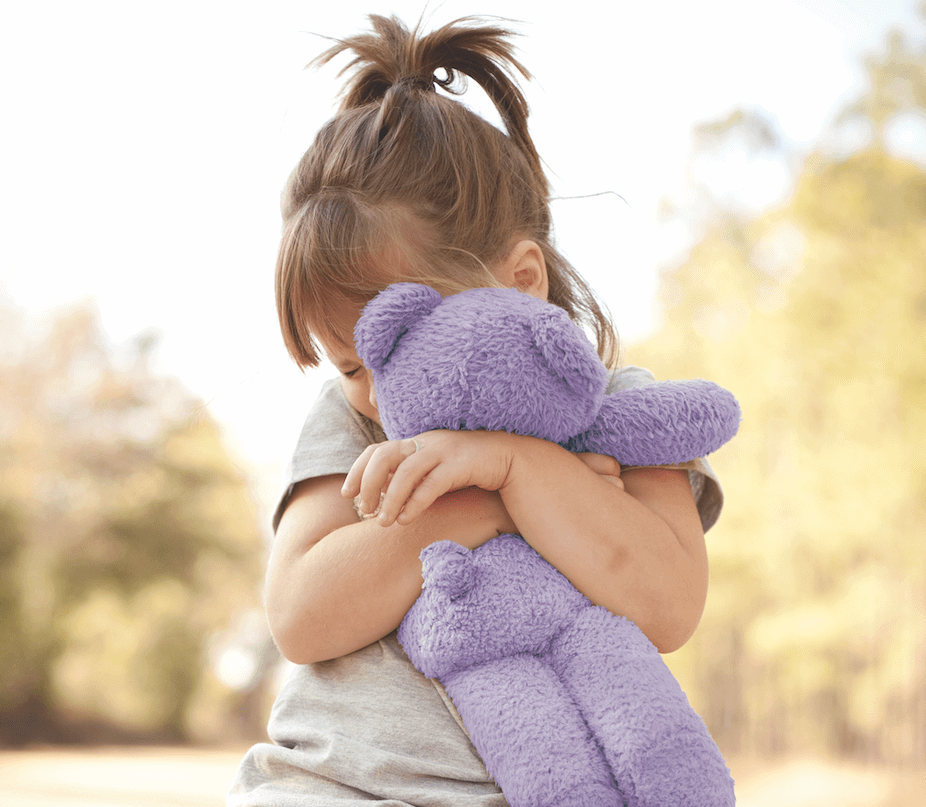 Six-year-old Ainsley has experienced heart-breaking trauma
Her dad died suddenly, and her mum was overwhelmed with grief—hardly speaking a word or even leaving her room. Ainsley was left all alone. But she had a friend in her Purple Teddy.
This cuddly bear was Ainsley's everything. They went everywhere together—her little hand clasping his furry paw. He told her, "Don't be sad," as she cried herself to sleep. He said, "I still love you", when she felt like the world has turned its back on her.
And Purple Teddy promised, "I will keep you safe," when Ainsley's mum got a new boyfriend. But one horrific night, the boyfriend attacked Ainsley's mum and ripped Purple Teddy to pieces. Ainsley felt like her world had been torn apart. Without therapy, the trauma could have devastated her future as well as her childhood.
In sessions with our specialist counsellor, Ainsley was encouraged to show what had happened to her using Purple Teddy. She wrote him a heartfelt letter and lovingly helped to stitch him back together.
In the process, Ainsley stopped feeling like it was all her fault. And she started to understand that she too, with love and care, would feel better too.
Ainsley and her Purple Teddy demonstrate the healing power of our specialised therapy. But funding innovative and effective therapy for traumatised children takes the commitment of some very special supporters—the ones who kindly remember the Foundation in their Will.
These special people form The Purple Teddy Club. And today, we hope you will consider joining.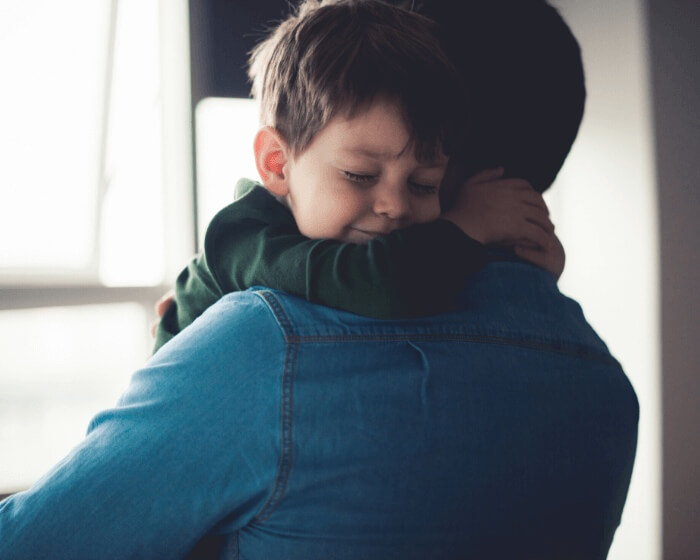 Click here to read some frequently asked questions that may also assist you with your decision to leave a gift in your Will.
For more information about leaving a Gift in your Will to Australian Childhood Foundation, please contact our Bequest Officer Jolene Molloy on 1300 384 581 or email: bequests@childhood.org.au
Here are some other ways to support the Foundation