A Track to Success in Foster Care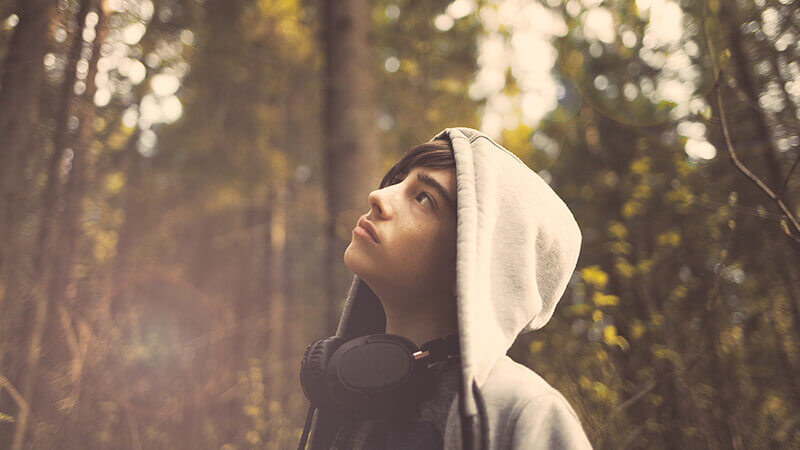 Just before Christmas we shared the story of a young woman who had started to heal through the love of her foster carers and support of our counsellors.
A significant issue continuing to affect many children in the foster care system is when they are unable to remain stable in their placements with carers. Sadly, many children's recovery is impacted by the breakdown of placements and the need to be re-allocated to new care settings frequently throughout their time in care.
At the Australian Childhood Foundation we provide one of the longest-standing therapeutic foster care programs in Australia, called the Treatment and Care for Kids Program (TrACK). The program was recently evaluated by Southern Cross University and showed remarkable success, with 88% of children1 becoming stabilised in their care placements as a result. Children like 12-year-old Dino*.
Tragically, due to Dino's difficult behaviours his past care placements had quickly and frequently broken down. He had witnessed severe family violence and had been exposed to drug abuse at home before being placed in care. As a result, his behaviour was described as extremely challenging from as early as seven years old. Before entering the TrACK Program, Dino had been placed with over 30 different carers.
Because of his trauma, Dino's behaviour at school was also reported to be uncontrollable. Unable to engage in learning he would often scream and throw tables and chairs in class. Incidents were also reported of him throwing rocks at passing cars and urinating in front of his peers in the playground. Given the string of unstable foster care placements and his inability to function in mainstream education, Dino began to fall behind significantly in his development.
As part of his placement in the TrACK program, a specialist team was formed to collaborate on the ongoing assessment of his needs. Dino's carers, case workers, teachers and other key supports formed a working group led by specialists at the Foundation. This team met regularly to discuss his progress and to form holistic action plans to ensure an ongoing proactive approach to his care.
Alongside this dedicated team, we were able to provide Dino's carers with specialist trauma-informed therapeutic training to better understand his behaviours, and to help with strategies in how to respond to them.
After being supported by the TrACK program for 4 years, Dino showed incredible progress. He began engaging at school and was able to better keep himself calm. His violent tantrums diminished as he felt safe and able to communicate his emotions with his teachers. As a result of these changes Dino began to gain a sense of belonging both at school and with his carers. He is now involved in extracurricular activities and has been able to form meaningful relationships with peers.
Due to the proven positive outcomes for children, we have set a goal to introduce the TrACK program in New South Wales and Tasmania, and to add further resources for children in Victoria before the end of 2019. Thank you to our dedicated supporters for helping us continue to provide specialist support to children like Dino.
1Based on a research phase conducted by Southern Cross University in 2017 which included 48 children placed in the TrACK Program.
*Names have been changed and models are used in photographs to protect the identity of the children and families.