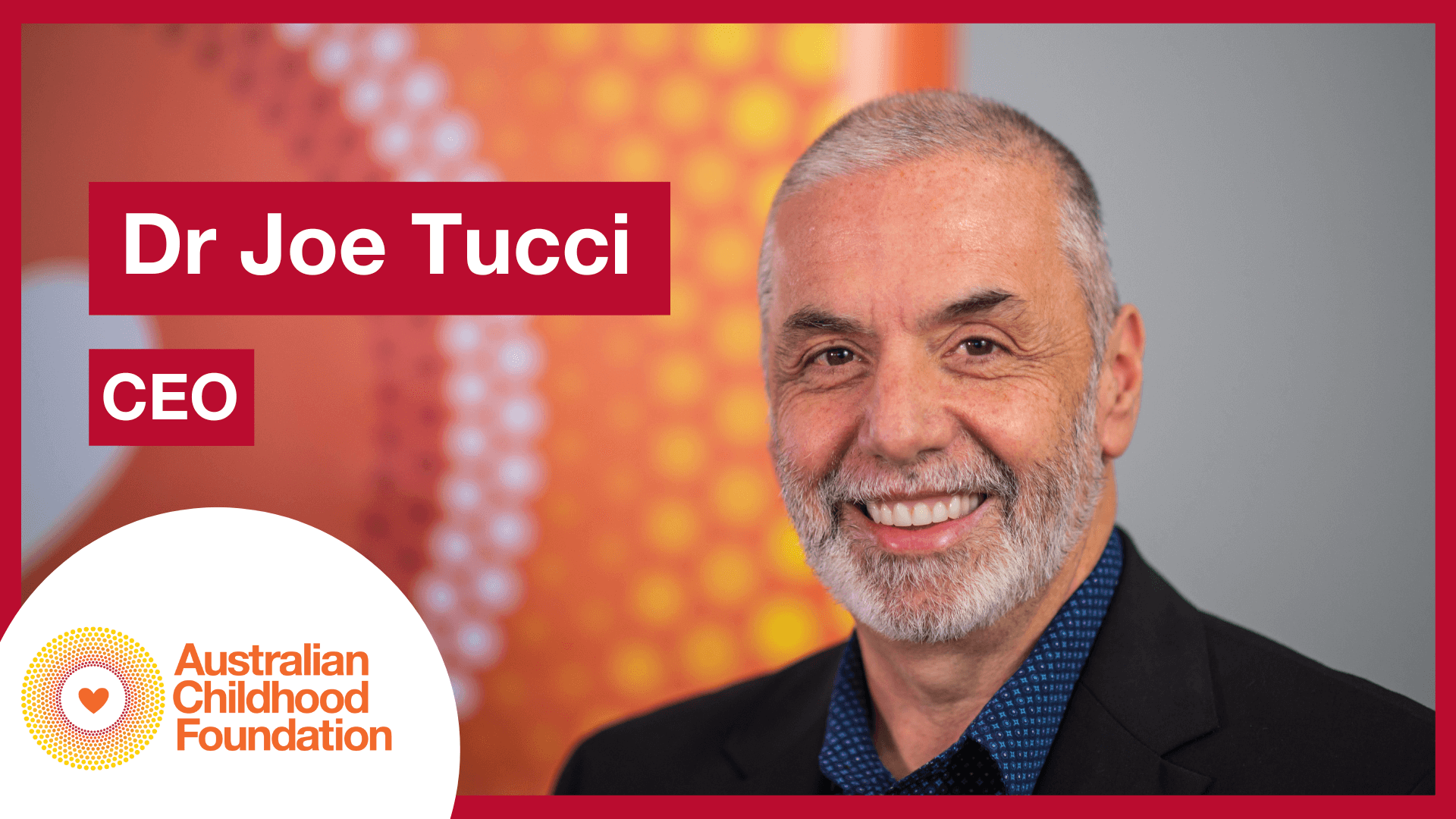 IMPACT

Newsletter June 2022
Dear supporters, 
We're at the halfway point of a year filled with many highlights. 2022 has seen Australian Childhood Foundation strive forward, with fantastic results for children and young people despite worldly challenges.
Our last newsletter mentioned our partner, Target's Mother's Day campaign called 'All That She Is' and our ambassador, Yiayia Next Door's cookbook titled 'Yiayia Next Door'. I'm happy to say both initiatives have provided so much to the Foundation. Target's charity tote bags gave $2 from each sale to support our Bringing Up Great Kids (BUGK) program and provided 600 Mother's Day packs to families we work with. The cookbook by Daniel and Luke from Yiayia Next Door has been a top seller in bookstores across the country. Both initiatives have featured on countless media outlets, giving Australian Childhood Foundation not only generous donations but also a heightened voice to help us support more children and young people.
The emotional rollercoaster over the past two years has had an overwhelming impact on all children, making it challenging for them to express how they are feeling. We recently released 'Dots with Feelings', a free resource to help children bring colour and playfulness as they explore feelings. I'd love for you to download this simple, practical resource to use with the children in your life. Click here to read more and download.
You may have heard about Liam*. Our tax appeal features his story, and it's one I want to share with you today. Liam is a child with disability. He was born deaf, along with other physical issues, and grew up hungry and neglected. Liam was severely affected by his early trauma, and so his placement was on the brink of breaking down. Through working with our teams at Australian Childhood Foundation, Liam is doing much better. He's acting out less, making friends and including himself in more activities with his foster family. If you're interested in learning more about the work we did with Liam, you can read Liam's full story here.
While we have been able to help Liam, unfortunately, many more children and young people need our support.
If you've been waiting for more opportunities to support Australian Childhood Foundation, we have commenced our search for event day volunteers. We have been selected as Victoria Racing Club's Pin & Win charity partner for 2022 and 2023. It's an exciting opportunity to provide us with funds to support our National Recovery Program. We're looking to fill over 600 volunteer shifts late this year, so if you can spare some time to help, please click here to learn more and apply.
It's been a busy six months, and given what we've collectively achieved, I'm looking forward to what will unfold in the next half of the year.
Thank you for your support and commitment to helping children and young people who have experienced trauma.
With our warmest thanks,  
Dr Joe Tucci 
CEO, Australian Childhood Foundation 
---
If would like to contact Australian Childhood Foundation directly you can email or call us today.