Our Hill Street Grocer Partnership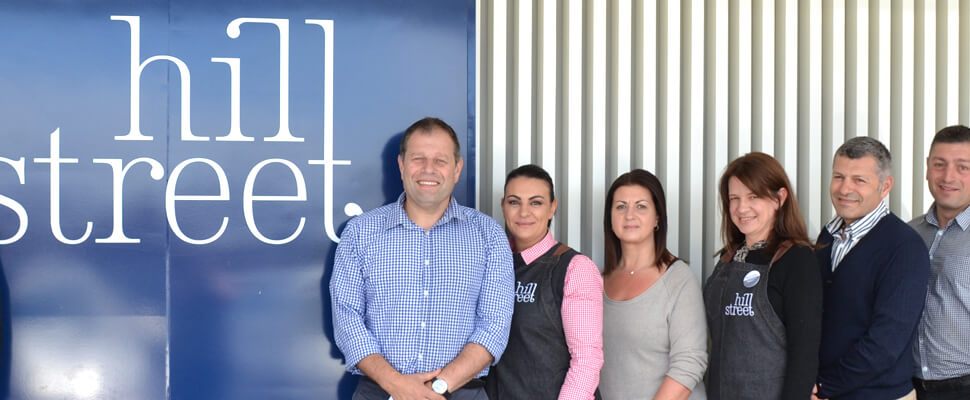 Hill Street Grocer and the Nikitaras family's firm commitment to the protection of children and childhood is a natural extension of their values as a business and as a family.
For the owners of the iconic gourmet grocery business, brothers Marco, Nick and Nektarios Nikitaras and their wives Dianna, Natalia and Georgina, the ethos of 'giving back' has always been a huge part of the business and family's focus. They have been proud to support a broad section of interests and charities in the Tasmanian community.
"But it was hearing about the work of the Australian Childhood Foundation that stopped us in our tracks," says Nick. "Once we understood what the Foundation was about, and what they achieve with abused and neglected children, there was no going back."
Not only has Hill Street made a generous financial commitment; it has also thrown its weight behind raising the profile of the Foundation within Tasmania, through promotion in its 10 gourmet grocery stores, its advertising and its newsletter.
They have hosted two spectacular, gracious and resoundingly successful Gala Dinners with the support of Mona (the Museum of Old and New Art) to raise funds to help the Foundation achieve our goal of establishing a specialist Child Trauma Recovery Centre in Tasmania. And even the youngest members of the tribe have got in on the act, supporting the Foundation with fundraisers as part of their school curriculum.
And now, as we enter this new phase of our journey, we feel their warm and steady hand at our back, supporting us yet again. In a unique position to be able to rally their community for a cause they are passionate about, these respected community leaders have donated their onsite billboards to help inform and inspire their community to act on their love for children and defend childhood.
"Hill Street is proud to be a major supporter of the Australian Childhood Foundation," says Nick. "Our support means that we believe that these children count, that they are not invisible and that they need our help."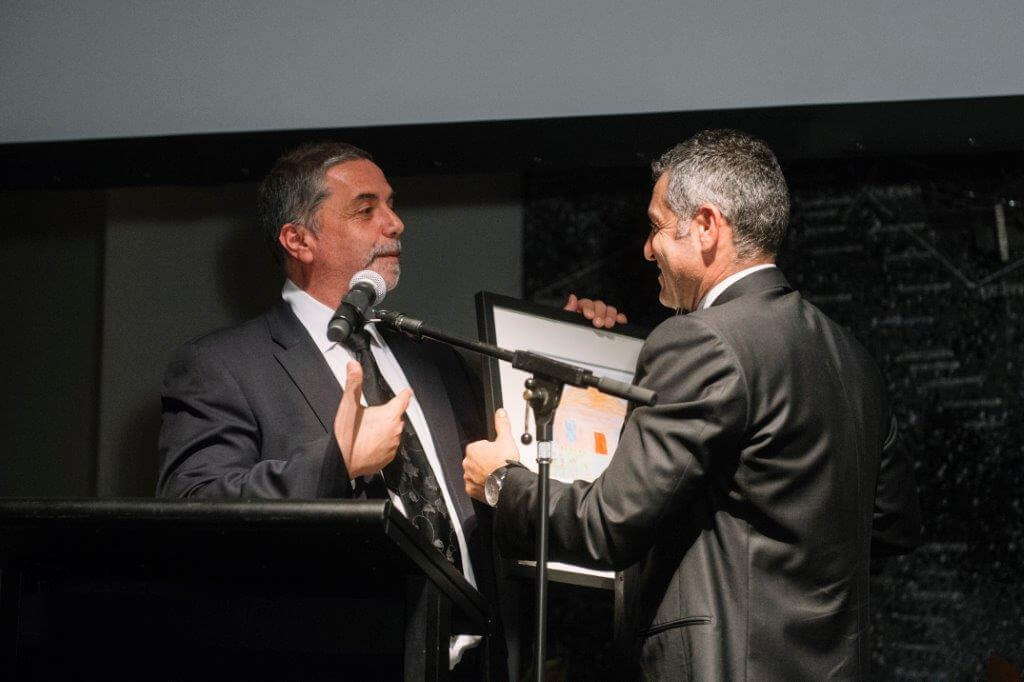 Foundation CEO Joe Tucci and Hill Street co-owner Nick Nikitaras at the Gala Dinner 2015